Premium Porsche 930 Tri-Blend T-Shirt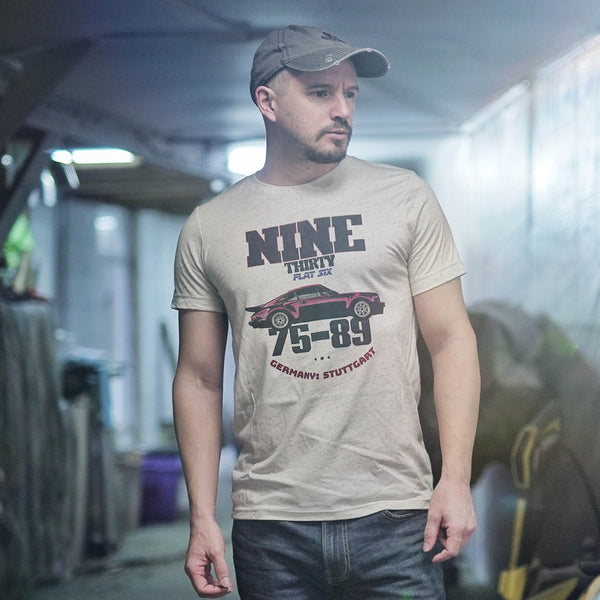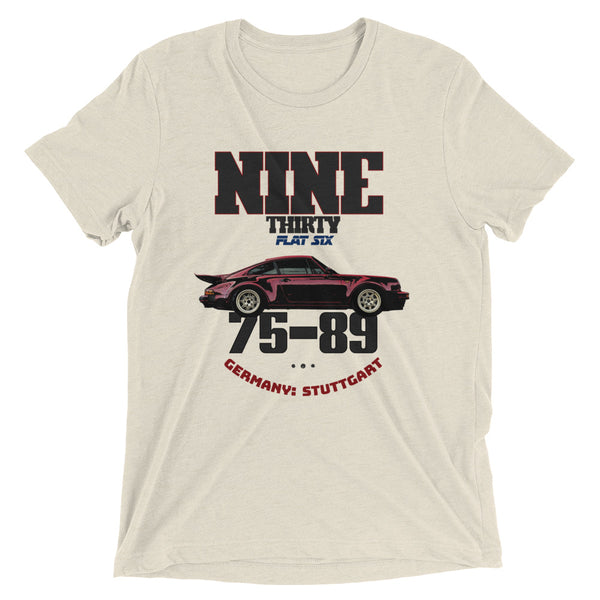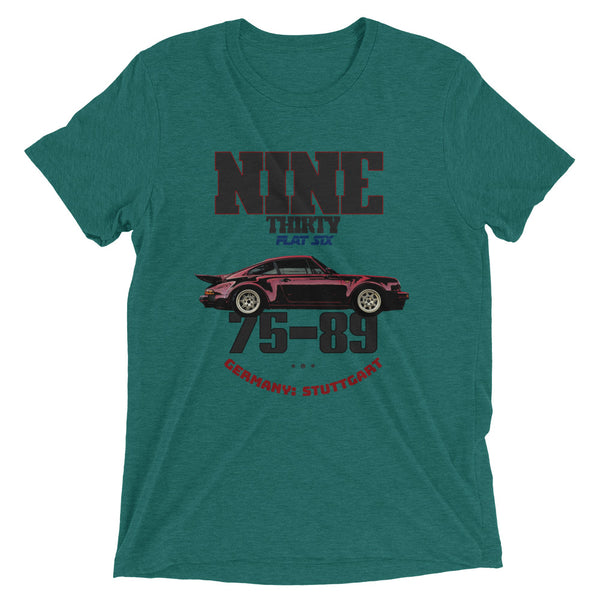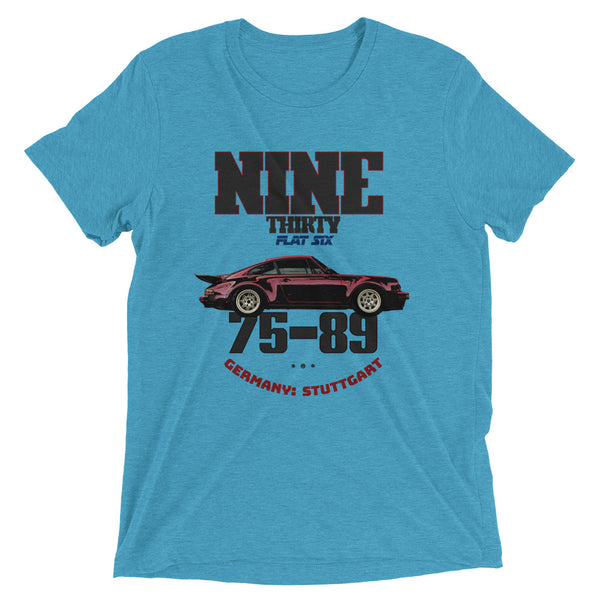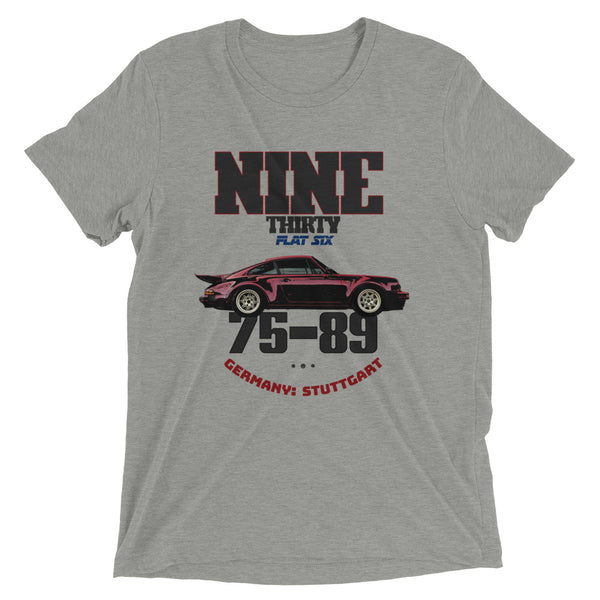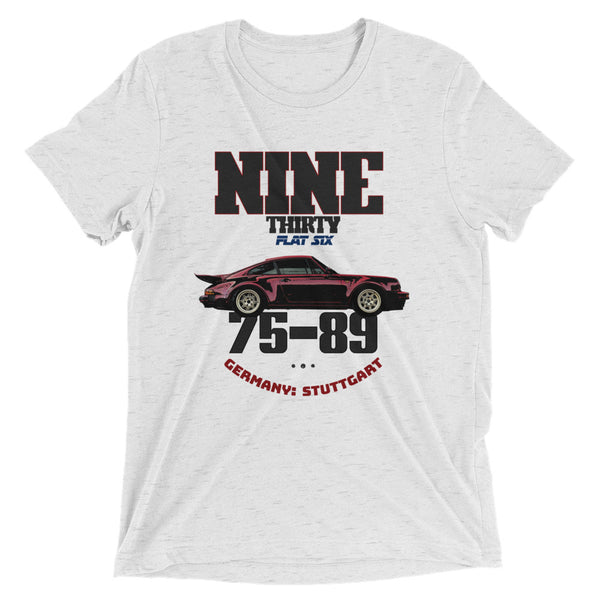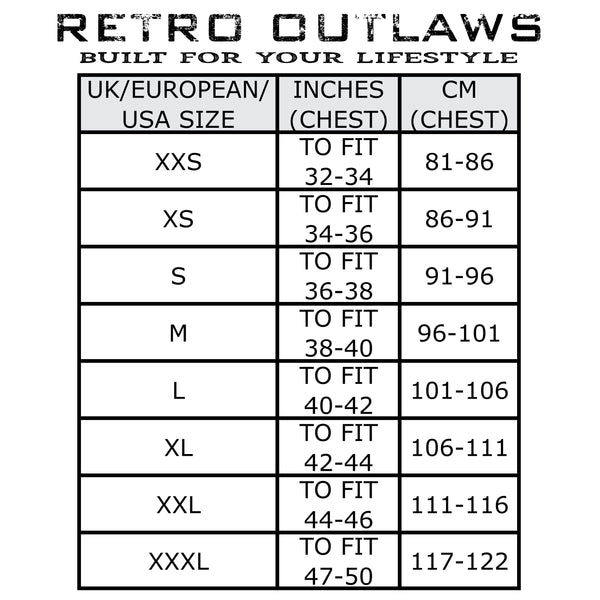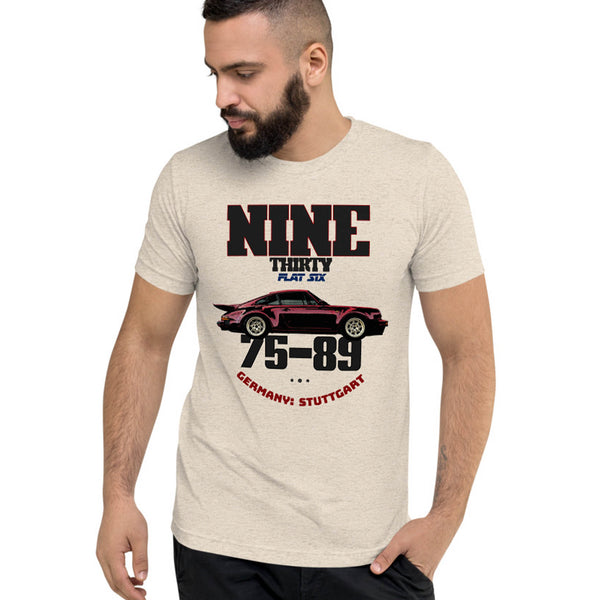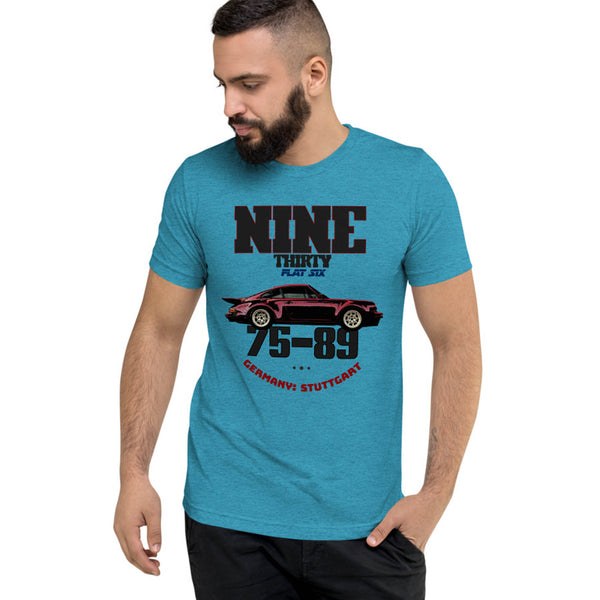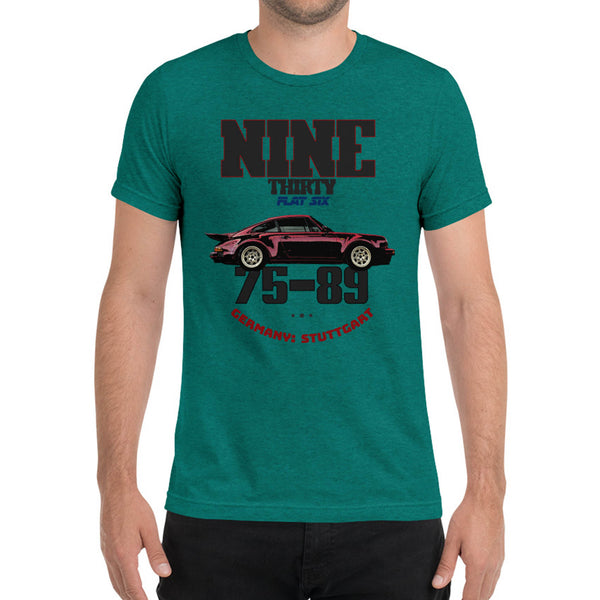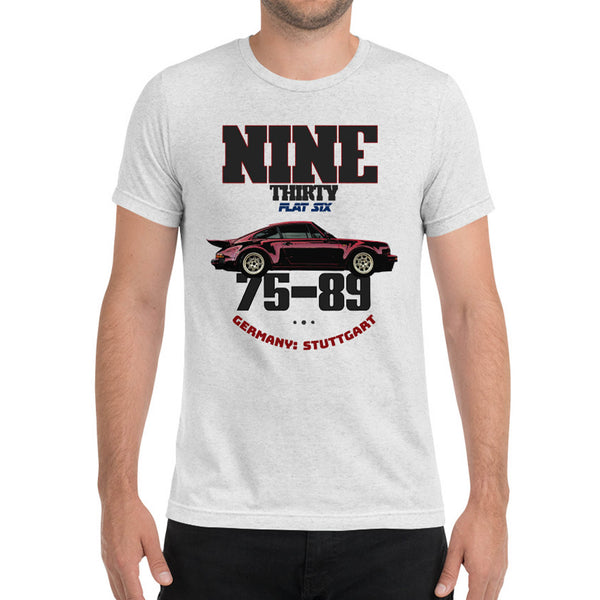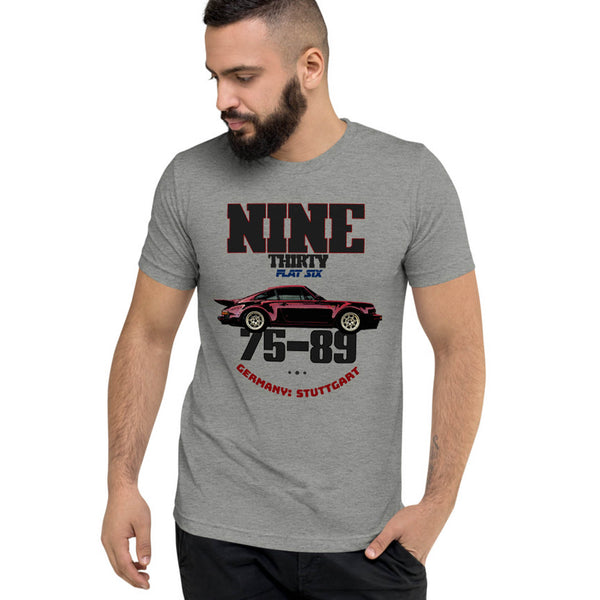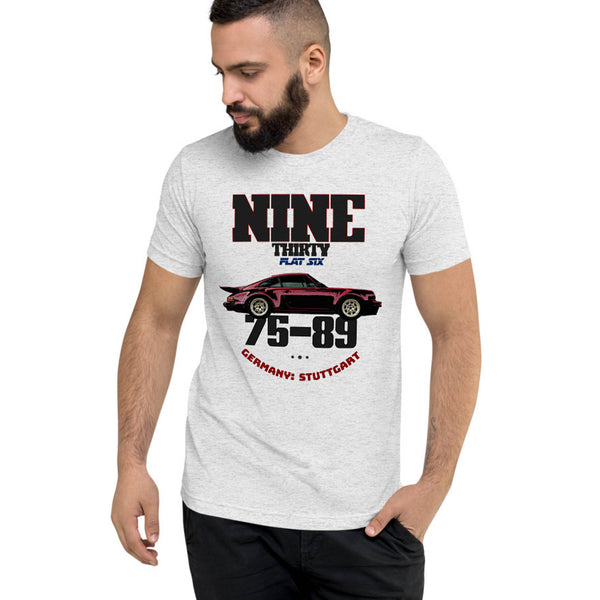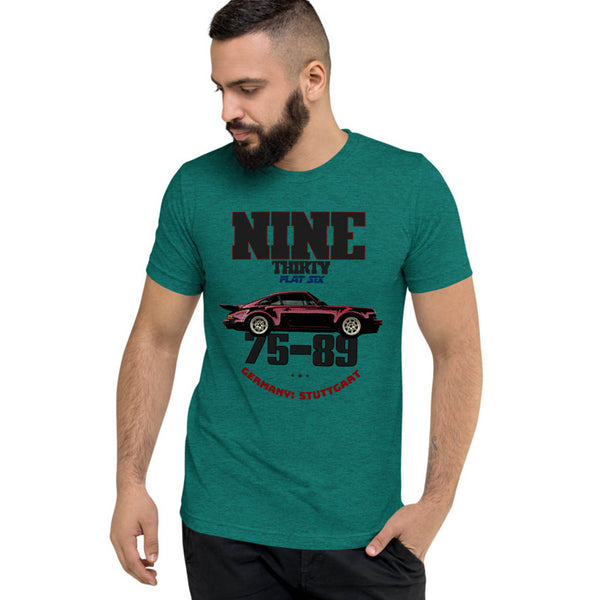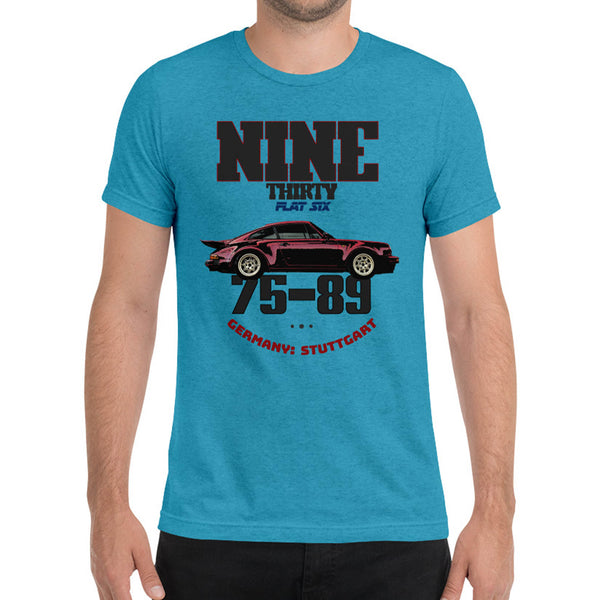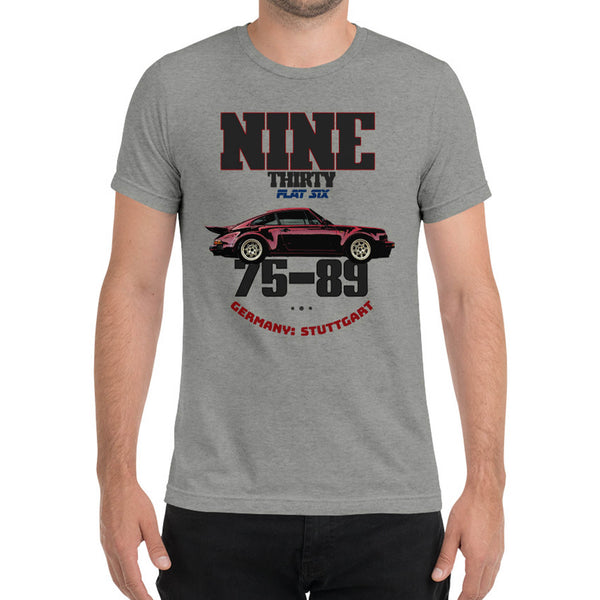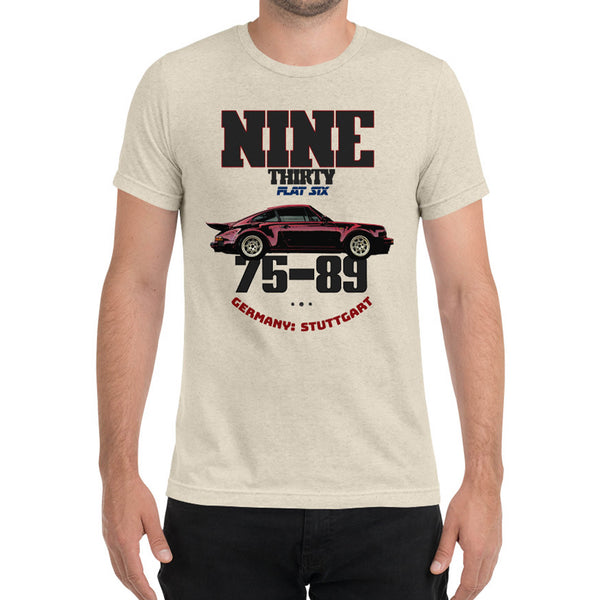 Premium Porsche 930 T-Shirt
This is our Premium Porsche 930 classic shirt. The side profile of the legendary 930 Turbo really makes this shirt pop. The old-school design give this vintage Porsche T-Shirt a timeless look making it the ideal Porsche accessory accompaniment and must-have fashion basic for every closet. Ideal Porsche Gift.

Our front Outlaw design includes 930 design on the front and large image and info on the rear:
High Quality Porsche 930 Image

75-89 (The build dates of the Porsche 930)

Flat 6 (engine layout)

Stuttgart, Germany (Location of Porsche assembly plant)

We use a special tri-blend construction which is far superior to 100% cotton shirts. This T-Shirt has a vintage, fitted look, is durable and can withstand constant washings and still remain super comfortable.
Ideal gift for the Porsche 930 fan.
Delivery

Allow a couple of days for printing (2-5 days)

Each order will receive a Tracking Number once dispatched. 

Shipping usually takes a couple of days (2-5) 

Please allow for 10-15 working days as some Postal Services within countries can slow things down, we really appreciate your patience in advance! 
 Perfect gift for Friends, Loved ones and even yourself!
Secured Shipping 
Guaranteed Safe Encryption Checkout with Stripe and Paypal.
Tracking Number Included with every order.
.